Masonville Branch Library
---
Client:
London Public Libraries (Now the City of London)
Architect:
Kroetsh Partnerhip Architects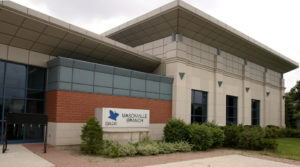 The Masonville Branch library opened its doors on September 26, 2005. Masonville Branch is fully accessible and serves a population of approximately 35,000 in the north end of the city.  From its inception, input from the community has been a priority in the planning, building and operation of this library.